Antenatal GP Shared Care Program (ANSC) with the Westmead Hospital and our participation. Sexual Health and Family Planning
Fertility and Preconception Care. IUD (CopperT and Mirena) Insertion and Removal. Child Health *Skin Check
Menopause Management. PCOS( Polycystic Ovarian Syndrome) Management. Younger Men's Health. Spirometry. Asthma clinic
Chronic Disease Management. Mental Health Issues. Everyday Pathology Collection and Physiotherapy Onsite
Doctors
Dr Zakir PARVEZ (M)
MBBS, FRACGP, Dip. Child Health
Dr Rebeka PARVEZ (F)
MBBS, FRACGP
Dr David SOR (M)
MBBS, FRACGP, Dip. Child Health, Dip. Dermatology
Dr Shamim UZZAMAN (M)
MBBS, FRACGP
Dr Rawanqual ISLAM (M)
MBBS, FRACGP
Dr Nasrin HAQUE (F)
MBBS, DCH
Dr Dharani Suthersan (F) *On maternity leave until March 2020
MBS, DCH, MrMED, FRACGP
Dr Nagesuparan Baheerathan (M)
MD, DCH, FRACGP
Dr Nidhi Bajaj (F)
MBBS,FRACGP
Dr Sonia FOLEY (Registrar) (F) *Returning on 3rd August.
MBBS, BMedSc
Dr Trisha Nguyen (Registrar) (F)
MBBS
Dr Sarah SPENCER (Registrar) (F)
MBBS
Dr Raymond YEOW (Registrar) (M)
BA, MBBS, MBA(Exec), FIAA
Dr Rumeysa TANHAN (Registrar) (F) *Joining on 6th August
MBBS
Address:
Riverview Shopping Centre
Shop 26, 227 George Street Windsor, NSW 2756
Trading Hours:
Mon to Fri: 8:30am to 6:00pm
Sat: 9:00am to 2:00pm
Sun: 9:00am to 4:00pm
Please be aware that these are only our opening/closing hours, the practice will stop taking appointments 30 minutes before closing so the doctors can finish off there paperwork. Minimal waiting time: Walk ins till 5;00pm: Appointments ONLY after 5 pm on weekdays. We appreciate your understanding **
Phone: 02 4577 2677
Fax: (02) 4577 9722
Advance Medical Practice Windsor has started SMS service for appointment reminders & recalls. If you have any concern then please contact reception desk at 02 4577 2677.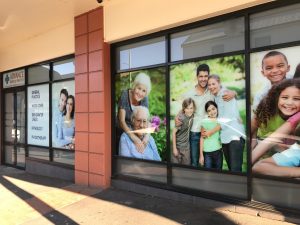 Standard Appointments: 15 minutes
Long Consultations:30 minutes

If you would like to discuss a few issues with your GP please inform our reception staff when making an appointment so they can allocate you some more time. This will ensure our appointments don't run behind. Thankyou!
Women's Health
Antenatal & Postnatal Care
Pap Smear
Breast Check
Family Planning and Contraception
Implanon Insertion and Removal
Mirena Insertion & removal (Gap fee of $100 does apply)
Children's Health
Childhood Immunisations
Newborn Assessment
Adolescent Health
Preventative Health
Blood Screening Test
Blood Pressure Check
Vaccination e.g.: Flu, Travel
Smoking Cessation
Weight Management
Men's Health Check
Diabetes Screening
COPD & Asthma Care
ATSI Health Assessments
Procedures
Minor Surgical Procedures
ECG Heart Assessment
Allergy Testing / Spirometry
Ear Syringing
Skin Lesion Check
Full Skin Check
Cryotherapy
Psychologist – Male and Female
Dietician
Urologist
Physiotherapist
Podiatry
Pathology
Endocrinologist
Diabetes Educator
Aged Care Facility
Interpreter Service
Worker's Compensation
Travel Vaccines
Australian Hearing Testing
NSW Fitness to drive forms (Bulk Billed)
NSW Public Passenger forms (this service is NOT Bulk Billed)