COVID-19 Rapid Antigen Testing is Now Available! ($20)
AMP Westmead provides patient-centered care and highly values and respects all thoughts from patients.
We hope you understand that while our doctors endeavour to provide high quality care in a timely manner, they may sometimes need to respond to urgent situations or a COVID-19 vaccination clinic may be in progress, which could mean that your appointment may be subject to delay. If urgent medical attention is required, please dial Triple Zero (000) for an ambulance now or visit the emergency department at your nearest hospital.
We thank you for your patience and understanding.
Changes to consultations during COVID-19:
Please note that as COVID-19 restrictions are being eased across NSW and there are currently no longer suburbs classified as LGAs of concern, AMP Westmead will continue to take the following measures which apply to all of our patients regardless of COVID-19 vaccination status:
Please ensure that you are wearing a mask on our premises and upon entry.
Practicing social distancing.
Do not have any flu-like or respiratory symptoms of any kind upon entry.
Please also note the following:
If you have any respiratory symptoms regardless of your COVID-19 vaccination status, please do NOT attend the practice and call us on 02 9633 4033 for alternative consultation arrangements (Telehealth or video consults).
If you are fully vaccinated against COVID-19 AND have no respiratory symptoms, you can schedule an onsite appointment.
If you are NOT vaccinated against COVID-19 OR have only received one dose of an approved COVID-19 vaccination, please call us on 02 9633 4033 for alternative consultation arrangements (Telehealth or video consults).
AMP Allied Health Services
AMP Westmead is proud to offer a range of Allied Health services, allowing our practice to accommodate your healthcare needs. Some of these include services such as physiotherapy, dietetics, podiatry, and exercise physiology. Whether you have a persistent injury or are simply looking for advice to maximise your well-being, our expert team are close by to assist. We also welcome patients to provide us with their choice or preference of Allied Health professionals.
At AMP Westmead, we offer both Astrazeneca and Pfizer COVID-19 vaccinations free of charge for all patients regardless of their medicare status (PRIVATE patients are welcome). Please note that priority is given to those most vulnerable in our community as well as pregnant women. Please call us on 02 9633 4033 to book an appointment and to discuss your eligibility with a doctor.
Doctors
Dr Rebeka PARVEZ (F)
MBBS, FRACGP
Dr SivaGowry SIVAKUMAR (F)
MBBS, FRACGP, Dip in Child health
Dr Zakir PARVEZ (M)
MBBS, DCH, FRACGP
Dr Deepika Malhotra (F)
MBBS, FRACGP
New Longer Trading Hours as of 20th April 2021 (call the reception for more information)
Monday to Friday: 8:30am to 3:00pm
Saturday: 9:00am to 1:00pm
Sunday: Temporarily closed for onsite bookings. Please contact the practice for more info or book via Hotdoc for Telephone consults.
Please note: Practice Hours may vary, please call reception for more information.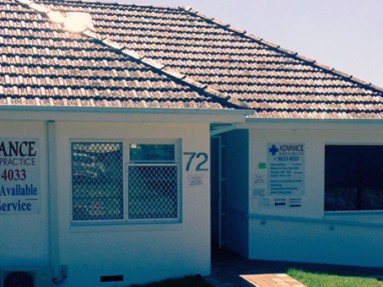 Women's Health
Antenatal & Postnatal Care
Pap Smear
Breast Check
Family Planning and Contraception
Implanon Insertion and Removal
Children's Health
Childhood Immunisations
Newborn Assessment
Adolescent Health
Preventative Health
Blood Screening Test
Blood Pressure Check
Smoking Cessation
Weight Management
Procedures
Minor Surgical Procedures
ECG Heart Assessment
Allergy Testing / Spirometry
Iron Infusion
Physiotherapist Services Available
General Physio
Pelvic Floor Exercise Physio
Antenatal and Postnatal Core Physio
Pilates for Weight Control
Pilates incorporated with General Physio
Massage for Health Conditions
Specialist & Other Services
Cardiology Clinic
BMD Clinic
COVID-19 Clinic
Pathology
Interpreter Service
Aged Care Facility
Worker's Compensation
Vaccinations e.g: Flu & Travel.
Allied Health
Podiatry
Physiotherapy
Chiropractor
Psychology
Dietician
Skin Lesion Check
Full Skin Check
Cryotherapy